Electrotechnical tests
of the SCHuMET GmbH in Kusterdingen, Salzbergen and Grand-Couronne
Germany has established itself as a pioneer in electrical engineering over the past few decades. As a development location, we develop ideas for the technology of the future.
With our electrical engineering team, we have specialized in supporting and relieving of know-how carriers. In many cases, we already support them at the development locations with the outsourcing of individual test stands or develop them together with the responsible departments.
In addition, we also take over electrotechnical test benches, which should be outsourced for capacity reasons. We also support some of our customers with simple electrical tests or cable assemblies. We have flexible rooms on site, which we are happy to adapt or convert to the needs of our customers. For one of our customers, for example, we adapted a room so that a complete acoustic test was installed before delivery to the end customer. After the test, we packed the components in the customer packaging and sent the control units directly to the end customer.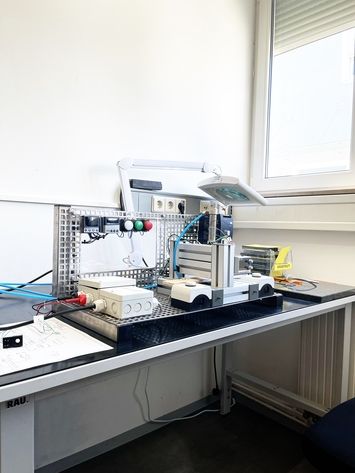 Of course, you can visit the test setups and inspect the test at any time. It is also possible, by arrangement, for your customer to accept this process on our premises.
For example we tested transistors for Bosch Austria. These components had to be energized and the resulting temperature measured.
A test setup was implemented for this test with the help of ISP.
An overview of our technical services