Microblast Technique
for the versatile treatment of surfaces
As a medium-sized family company, SCHuMET GmbH from Kusterdingen offers technical services in the field of quality management. With our many years of experience in the areas of quality management and measurement technology, we offer our customers a wide range of services and know-how. In order to expand our services for customers from different industries, we also offer microblast technology. With the most modern systems, devices and test procedures as well as a qualified and motivated team we guarantee our customers the highest quality, reliability and efficient work.
Create surfaces with microblasting
Microblasting technology enables us to treat, clean or deburr surfaces gently. In the dry and finely tuned blasting process, the very precisely defined grain sizes from 40 µm are shot onto the surface of the workpiece using compressed air. In principle, it is about creating a desired surface structure.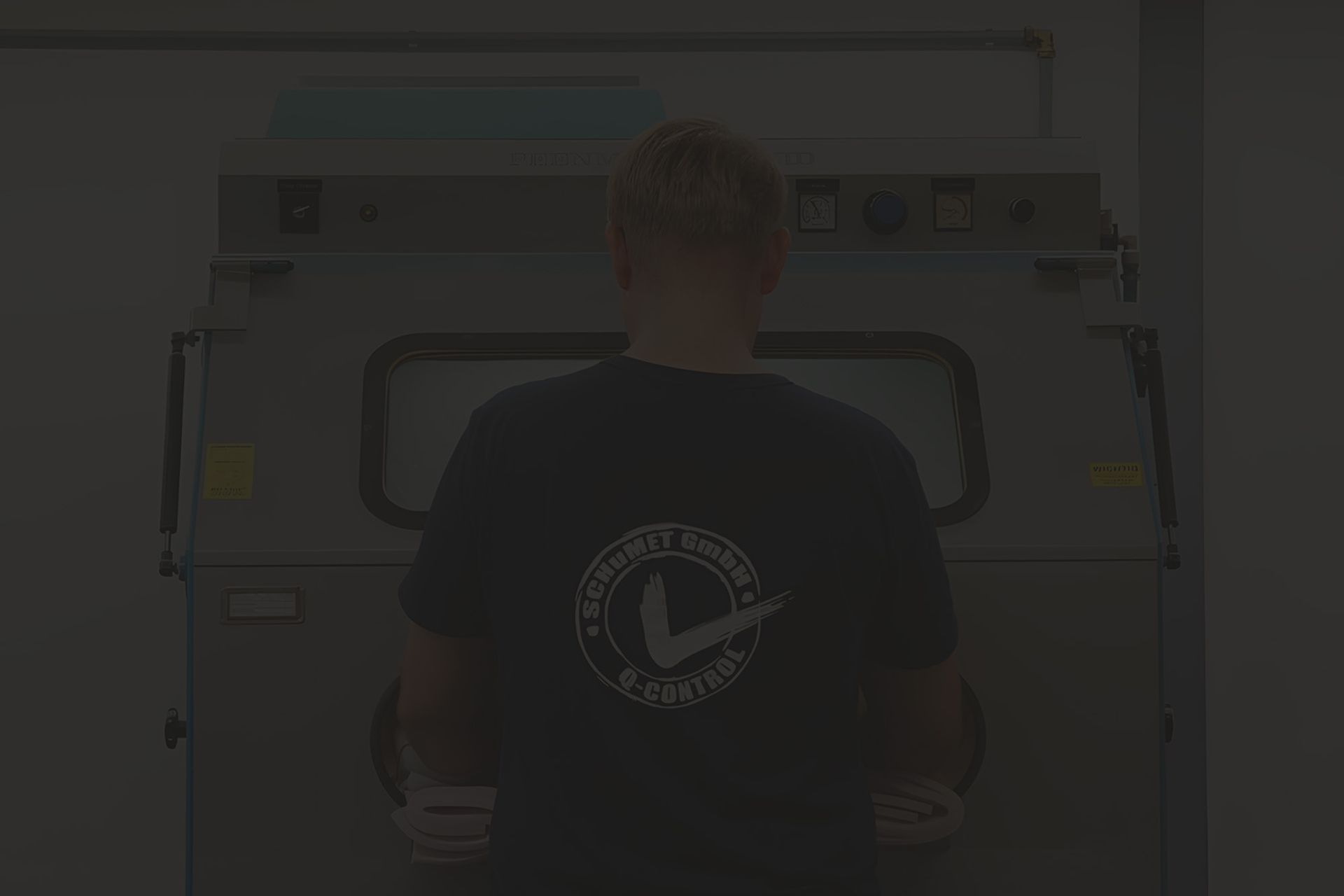 Good reasons to choose SCHuMET
and for your profits that will increase!
Cleaning / removing dirt, rust, etc./li>
Smooth around a desired look at one to achieve component
Parts matting>
Material compacting
Roughening as preparation for painting, coating
Deburring metal or plastic parts/li>
Frequently asked Questions

of SCHuMET GmbH– for microblast Technique
Is a dust-free blasting and deburring possible?
Yes, SCHuMET has been redefining the requirements for microblasting technology for several years with many well-known customers. In the meantime, some plastic materials can already be blasted and deburred with almost no dust. This newly developed method is already used by many automotive suppliers.
Is SCHuMET able to blast series components?
Yes, SCHuMET specializes in blasting series components. Thanks to many years of automotive experience, Schumet knows the requirements of our customers and can therefore tailor the processes precisely to them.