Measurement technology
for single and serial measurements
With the most modern measuring devices We have the right solution for each of your tasks. In our air-conditioned measuring room we can carry out individual or series measurements. We measure very small components or parts with large dimensions. We have a rotary table for special requirements for heavy parts we can use a crane up to 1000kg Precision and quality is the top priority that is why all our employees have the AUKOM qualification.
If you need more detailed information do not hesitate to contact us by phone or email.
Why you should choose SCHuMET
Would you like to have your workpiece measured quickly without investing in test equipment? Do you have peaks from time to time for which your own metrological capacity is insufficient? We offer contract measurement as a service for this. With excellent measurement technology, we efficiently provide you with the information you need.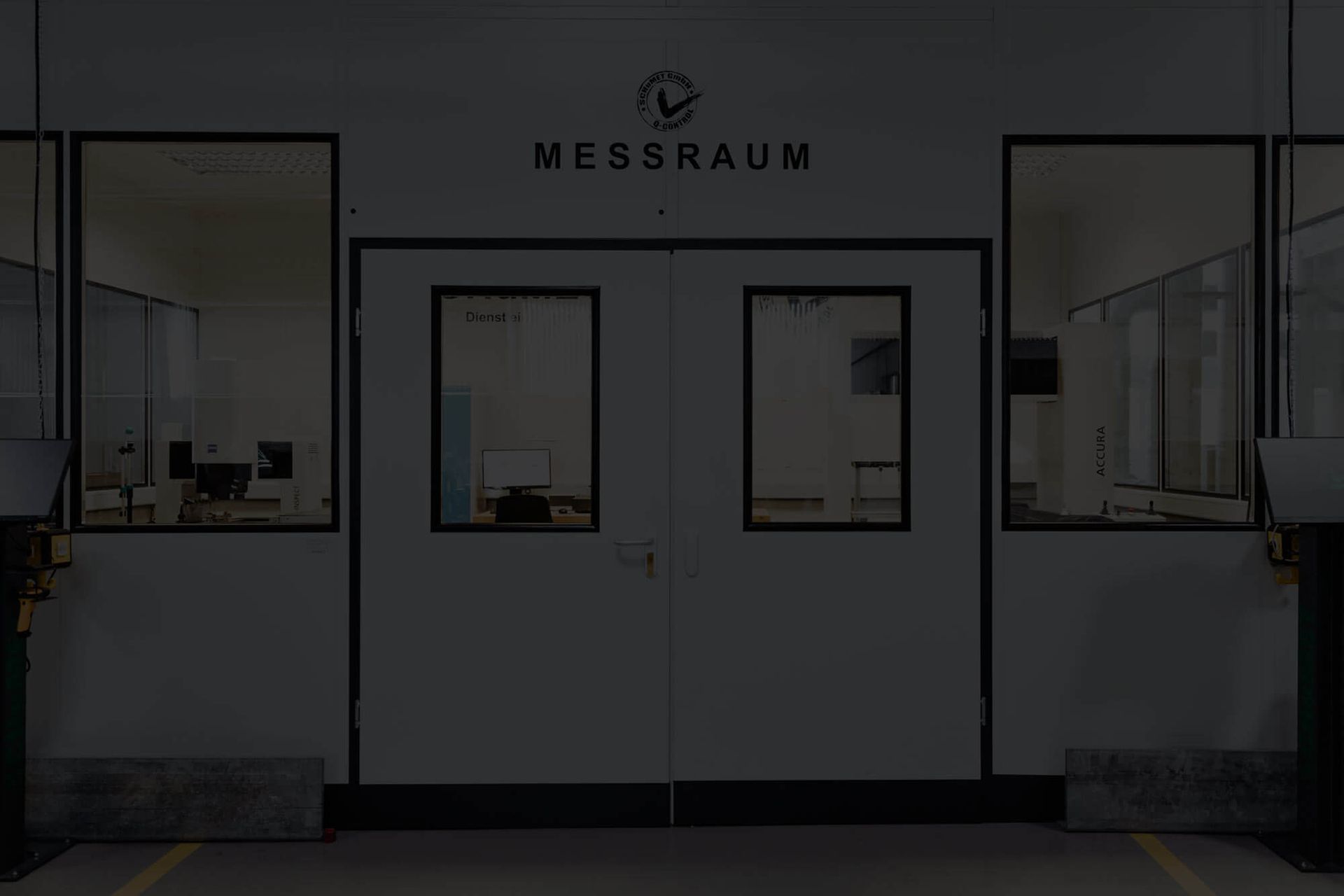 We would also be happy to collect your workpiece from you on site!
Tactile measuring technology (ZEISS)
Serial measurements
Optical measuring technology (ZEISS)
Target-actual comparison of the measurement data to the CAD record
Industrial computed tomography
Contract measurement
Contour and roughness (Mahr)
Actual recording after tool approval
First sampling
Contract programming
Start-up support and series support
Multisensor technology
Frequently asked Questions

of SCHuMET GmbH – for measurement technology
Which measuring machines and measuring equipment are available at SCHuMET?
SCHuMET has a wide range of measuring technologies from ZEISS and Mahr available.
Up to what size is SCHuMET able to measure components?
SCHuMET is able to measure components up to over 2 meters in length and 0.8 meters in height on the tactile measuring machines.
Does SCHuMET also provide measurement technicians on site?
Yes, upon request SCHuMET also provides a measurement technician on site.
What service does SCHuMET offer in the field of measurement technology?
SCHuMET offers tailor-made solutions for your needs, from tactile measurement technology and optical measurement technology to contract measurement and external programming.
Does SCHuMET also offer training courses in the field of measurement technology?
Yes, SCHuMET offers training in measurement technology both internally and externally. Both standard training courses and customer-specific training courses are possible.
Can measurements be carried out during series production?
Yes, SCHuMET can support you at any time in the event of capacity bottlenecks during series measurement or if you would like to completely outsource the series measurement and take over this for you. Due to a very high-quality machine park and well-trained measurement technicians, Schumet can carry out almost any measurement / contract measurement for you.
Can EMBPs / initial sample test reports be created and all the measurements for this carried out at SCHuMET?
Together with his partners, SCHuMET can cover every conceivable measurement task and can support you on all aspects of measurement technology.
Can SCHuMET cover the entire contract measurement for my company?
Yes, SCHuMET covers entire QM systems on behalf of many customers. Among other things, the entire metrological monitoring of the components. By relocating the measurement technology to Schumet, you could save high machine acquisition costs and maintenance costs, as well as the entire certification costs.
As an extended workbench, Schumet can take over your entire measurement technology.